Nothing's more elegant or classy than a royal wedding, and we have suggestions for the perfect royal wedding tea & wine party! Gather up your best gals to enjoy watching Prince Harry & Meghan Markle's big day, with petite pastel cakes, chic china teacups and Hive & Honey Wines!
The Décor
Think classically pastel for your décor. Pick-up some fresh flowers and create small arrangements in short, clear vases or teacups. A cloth tablecloth and napkins will elevate your tablescape, and will create a clean, crisp foundation for arranging your refreshments.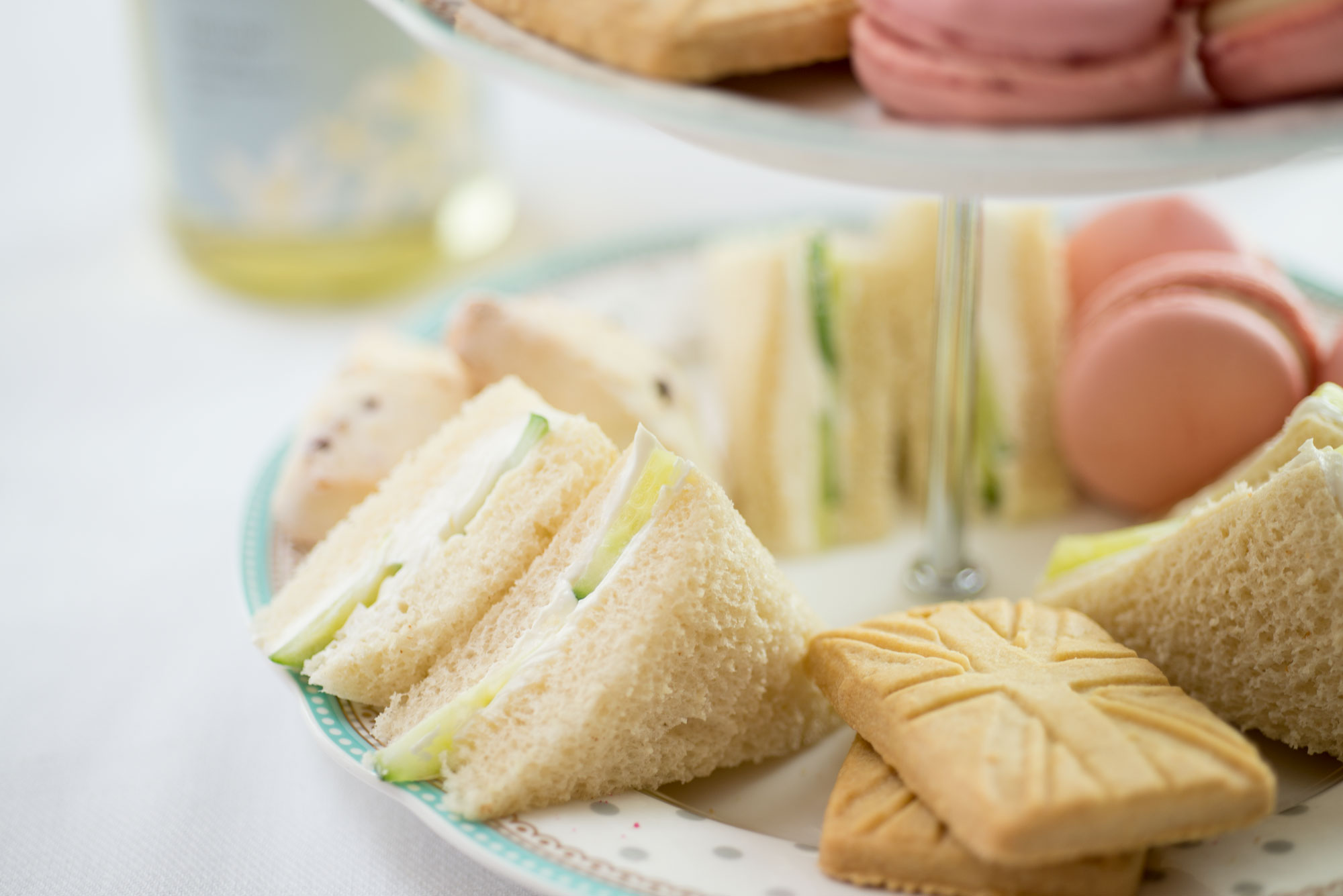 Beverage Station: Wine & Tea
Both our Riesling & Gewürztraminer are sweet wines that your guests will enjoy sipping throughout the evening. Enjoy Gewürztraminer with classic tea sandwiches and serve our Riesling with delightfully sweet options. Taking a wine break with a classic hot cup o' tea? A variety of classic British teas such as English Breakfast, Earl Grey & Spiced Chai can be enjoyed as well throughout the evening and into the wee morning hours.
Classic British Fare Fit For Royalty

Create your own tea sandwiches with traditional British flavors such as smoked salmon, cucumber, egg salad, watercress, or curried chicken salad. Pair homemade (or let's be honest, bakery purchased) scones with clotted cream & lemon curd, or butter & jam. Ask a friend to select a variety of petite cakes from your favorite local bakery to top your classic tiered tea tray for the perfect touch. Cheers to the royal couple and your perfect tea & wine party!